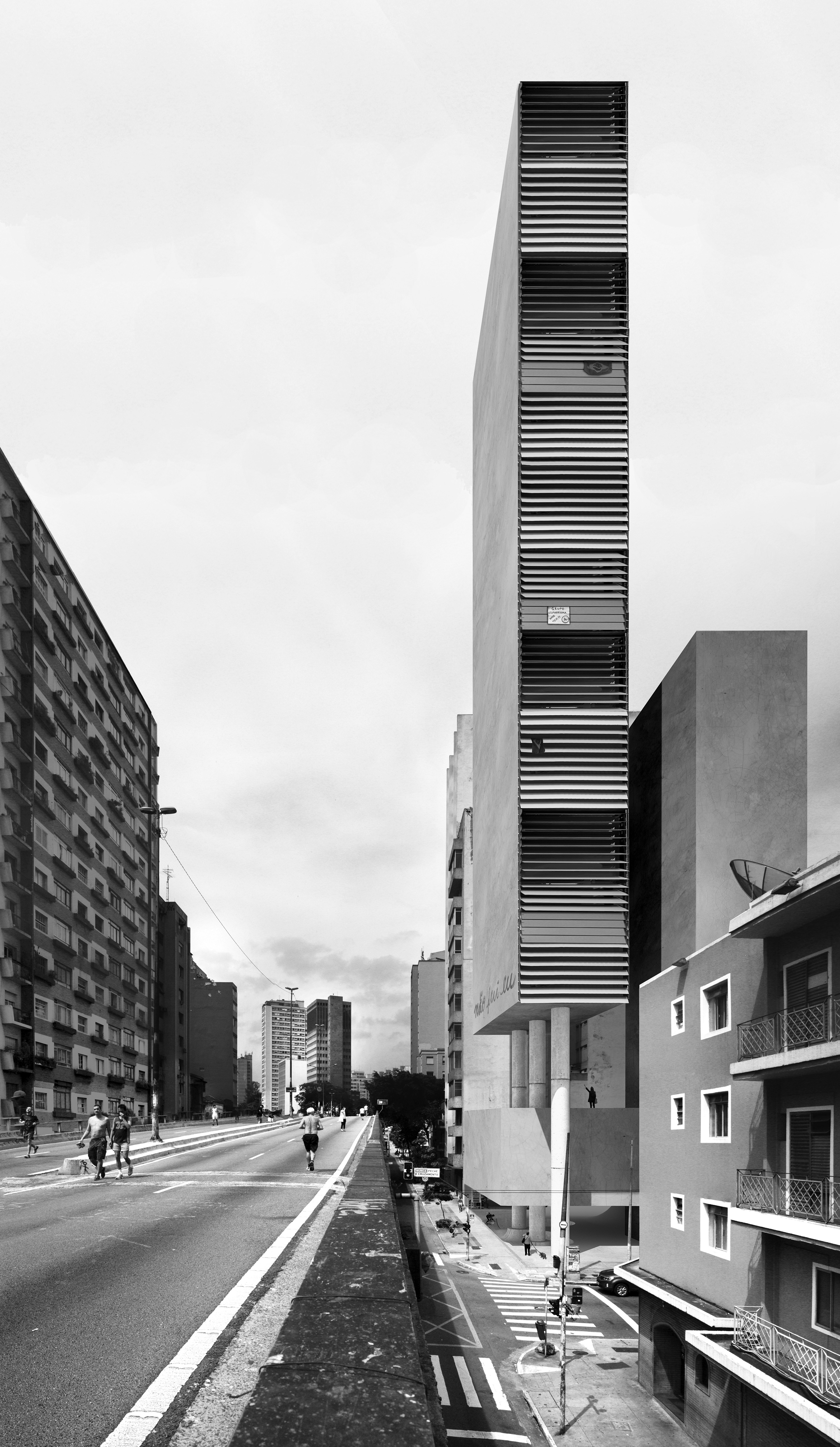 BLANK TOWER AT THE MINHOCÃO

Site—Sao Pãulo, Brazil
Category—Architecture

Blank Tower explores the intersection between housing and public space within the complex urban fabric of São Paulo, Brazil. Located adjacent to the Minhocão, a 3.5 kilometer (2.2 mile) long elevated highway, which transforms into a pedestrian-only linear park during the weekends, presents the project with the unique challenge of addressing two "ground floors": one at the level of the Minhocão and the other to the boulevard located below. The project incorporates three main components: the frontal tower containing housing units; an amenities core for residents; and a plinth, housing public gallery space. The spatial arrangement of these components results in the creation of a plaza at the level of the highway, sitting under the shadow cast by a looming 16-story residential tower standing on three columns rising from street-level where a skatepark alters the landscape-- architectural gestures influenced by the works of prominent Brazilian architects. The inversion of the tower's glass-clad curtain walls, a feature synonymous with Modernism, and relocating them to the periphery aims to provide alternative views to residents and to give second-life to the blank facade, an architectural circumstance characteristic of São Paulo, but often overlooked.