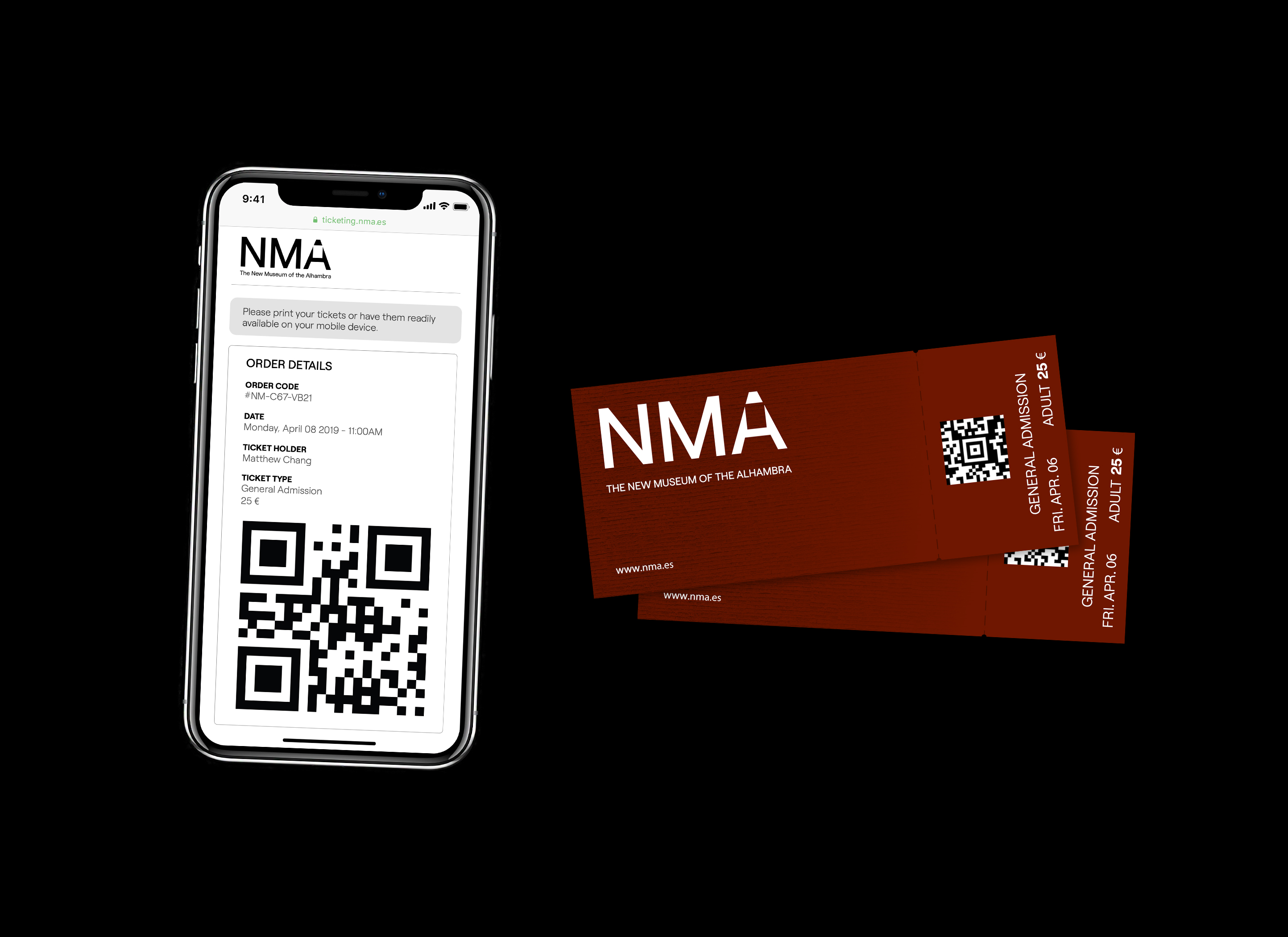 THE NEW MUSEUM OF THE ALHAMBRA (NMA)
Site—Granada, Andalusia, Spain
Category—Architecture, Branding + Identity, Product Design
Founded in 1940, the Museo de la Alhambra in Granada, Spain is renowned for having the best collection of Spanish-Moorish Art, as well as Nasrid Art, attracting close to 170,000 visitors annually. Today, the Museum faces curatorial and storage issues as its ever-growing collection has rendered the current facilities insufficient for its operations. This project proposes the relocation of the collection currently at the museum, to a new building serving as the institute's new home for housing and displaying its collection of artwork and artifacts.

The proposed site, recently acquired by the Alhambra Foundation, is located across the ravine just south of the Alhambra complex. While its proximity to the old museum makes it a desirable and viable option, it is not without its challenges. This includes the negotiating of complex landscape topographies as well as navigating through a constellation of historically preserved archaeological ruins— traces of former dynasties. These features are embraced, allowing the project to explore the relation between architectural interventions and historical context; producing a project imbued with intent and contextual mindfulness. The result is a building that merges with the landscape, taking design cues from the remnants erected by civilizations past to create an architecture that embodies the historical character and spirit of the Alhambra.

Branding and identity for the Museum was also explored; creating a graphic and visual language for print and social media as a means to bridge spatial and digital experiences.